Loot Types
Edit
There are 7 types of loot.
Iron, Gold, Diamond, Emerald, Military, Medical and Police.
Common Loot
Edit

Common loot is the most basic loot that you can come across and is very commonly found. From iron loot you mainly get costumes and other items like sticks, but mostly empty items such as water.
Rare Loot
Rare loot is very similar to Common loot but is less commonly found and normally gives you items that of higher value but still a rare chance of anything good
Very Rare Loot
Edit
Diamond loot is considered Rare and is found in higher value area's, for example on single player world big building like the prison, or on multi player, you would be likely to find it in big building like hotels/flats. The chance of getting higher value items are increased. Chances of getting higher value weapons and can opens are much likely to be found in this type of loot.
Extremely Rare Loot
Edit
Emerald loot is the highest value loot out of the ones above, different to the ones above you can get a mixture of all loot, including; food, guns, medical supplies, handcuffs and much more.
Military
Edit
As it suggests in the title, you get military gear from this type of loot, unlike previous loot this only gives loot linked to the military; Vests, Military Clothing, Sights, Supports, Spray cans, MRE's, weapons, guns and ammunition. Do not confuse with Extremely rare loot because of it color.
Medical loot is the main source of getting medical supplies, on the atlanta servers medical supplies are normally found in hospitals located in towns and cities. The medical loot gives you solely medical items, this include; Bandages, Rags, Blood Bags and Syringes. In the latest update they have also added medical clothing, the Doctor's Mask and Doctors Clothing, however they have no effect on you, there just for decoration. These can be found in medical loot and sometimes in others.
Civilian
Edit

Civilian loot which has only recently added in, gives you loot from a mixture of other loot, here are some of the things it spawns: Handcuffs,Keys, Guns, melee weapons, and limited food. However currently this loot is not found in multiplayer or single player naturally.this can only be found in the servers and perhaps gm.
Loot Spawning
Edit
Outposts
Edit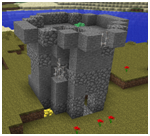 These commonly spawning builds are found in single player, they are known to spawn the follow loot:
- Common, Rare, Very Rare, Extremely Rare, Military and Medical Loot.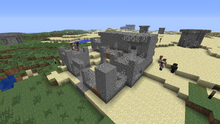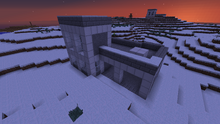 Ad blocker interference detected!
Wikia is a free-to-use site that makes money from advertising. We have a modified experience for viewers using ad blockers

Wikia is not accessible if you've made further modifications. Remove the custom ad blocker rule(s) and the page will load as expected.